Business Office - Pirate Power
Pirate Power "The Smart Card"
The Pirate Power account is a prepaid, store-valued account that is part of your University I.D. card. It is a convenient, cashless way to pay on Campus. The Pirate Power card may be used at the Student Center Food Court, Bowling Alley, Gift Shop, Clearwater Laundromat, University Cleaners, University Bookstore, and the Harvey Library.
You may sign up for Pirate Power by mail, via internet by clicking here and following the instructions or by stopping by the Pirate Power Office located on the first floor of the Student Center. Office hours are from 8:30 a.m. to 4:00 p.m. Monday through Friday.
Terms & Conditions
The Pirate Power card is your official identification card for Hampton University.
The Pirate Power card may only be used by the person to whom it is issued and will be confiscated if presented by any one other than the cardholder.
There are no limitations on the number of times the Pirate Power card may be used for purchases or services, so long as the cardholder maintains an adequate balance in his/her account.
The Pirate Power account is non-interest bearing and non-transferable.
No monthly statements will be sent out, and it is the cardholders responsibility to monitor and balance his/ her account.
Lost or stolen cards should immediately be reported to the Pirate Power Office between 8:30-4:00 M-F and the campus police. Your card will be de-activated and a new card will be issued. Any remaining funds will be transferred to the new card. At any time you may go online to report a lost or stolen card by clicking here.
At no time will cash withdrawal from your Pirate Power account/card be permitted.
Refunds for purchases made with your Pirate Power card will be credited back to your account.
All funds on the Pirate Power account must be used. At NO time will cash refunds be permitted.
Violation of the University Terms and Conditions may result in the cardholder account being revoked.
Activating the Pirate Power account signifies agreement with these Terms and Conditions.
The University will disclose information to third parties only in order to comply with court orders or other applicable laws.
Future changes in these Terms and Condition regulating use will apply to all accounts at that future date and will supersede the Terms and Conditions at the time of activation.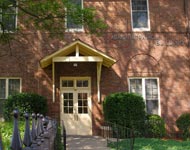 Administration Building
Telephone:
757-727-5221

Hours of Operation:
Mon. - Fri., 8am - 5pm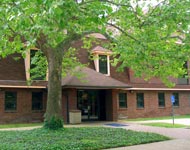 Whipple Barn
Hours of Operation:
Mon. - Fri., 8:30am - 4pm
Telephone:
1.800.624.3327 / 757.727.5661
Email:

businessoffice@hamptonu.edu