Career Center - PirateLink Alumni Guide
If you would like to download this guide as a PDF document to your device, please click here.
---
Step 1 - Log-In
Go to https://hamptonu-csm.symplicity.com to access the PirateLink student login page. Select Students/Alumni as your user type.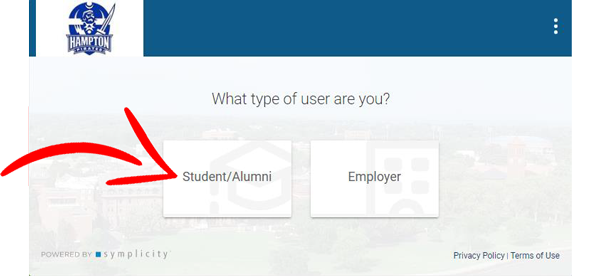 Step 2 - Click on the "Alumni Sign Up" tab.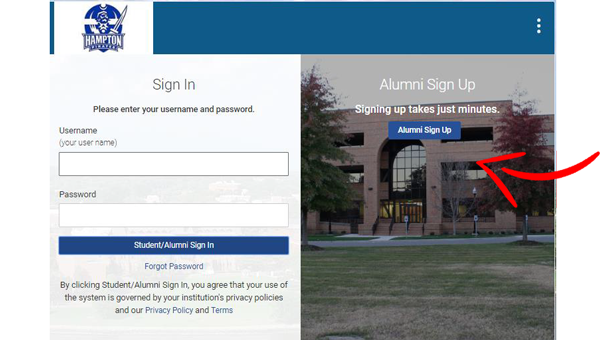 Step 3 - Complete the registration form and then click "Submit"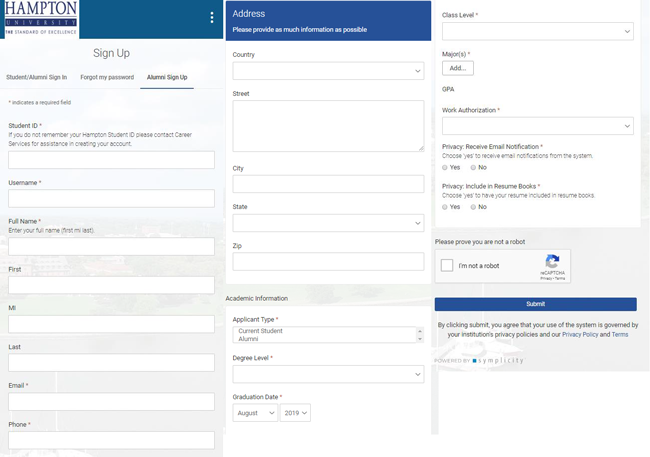 A verification notice will be sent to the email address you provided. To complete your registration you must click on the link in the message.
Once your registration has been submitted, The Career Center staff will review the registration for approval. A confirmation email will be send once this process is complete. Allow 1-2 business days to process your registration.
After receiving the confirmation email go to, https://hamptonu-csm.symplicity.com. Under the "Sign In" tab, enter your username and your temporary password, which was provided to you in the confirmation email. Change your temporary password to something you will remember.
Privacy: Check your privacy settings and set them to your personal specifications.
Step 4 - Upload Your Resume
Upload your resume document type as "Resume". Your resume will be reviewed by the Career Center for approval. Once approved you will have full access to PirateLink!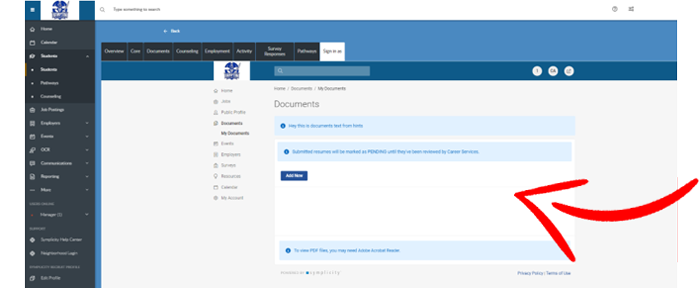 Now, start job searching!
On your profile:
Hover over the tab labeled "Jobs"
Select and click PirateLink Jobs
From PirateLink Jobs, you can browse a list of jobs, internships, fellowships or research opportunities.
---

Help is always available!
We are here if you need assistance – just call us at 757.727.5331, or email us at careercenter@hamptonu.edu.